2020 Charity Update
In 1997, Dr. Mark began his volunteer activities in Bangkok at the Foundation for Handicapped Children (See the page "About Dr. Mark") From the year 1999 onward, Dr. Mark began volunteering at The Home for Blind Children with Multiple Disabilities in Bangkhen, Bangkok. This facility is one of the projects of the Christian Foundation for the Blind in Thailand under the patronage of His Majesty the King. 
Dr. Mark's treats the children free of charge at this charity. Dr. Mark is pictured above in January 2020 with his wife Ning (in yellow), and daughter Nikki.  As you can see, Dr. Mark's daughter Nikki has grown quite a bit since we took a family portrait in 2010, seen on the homepage of this website.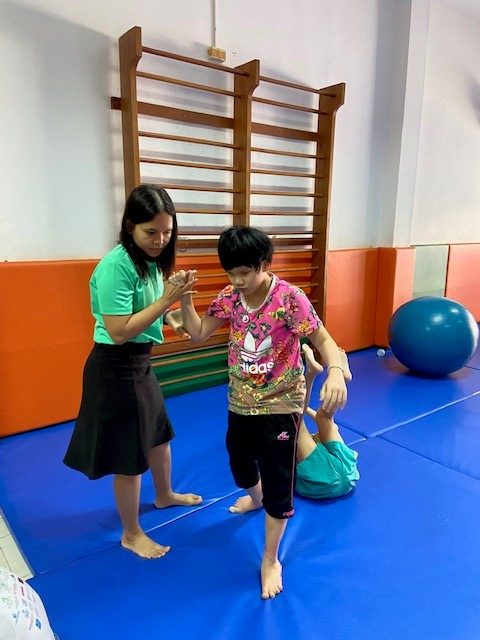 Meet "Pepsi". In addition to being blind, "Pepsi" has difficulty walking due to birth defects. She has severe pronation of her feet. Note the forward position of her head in relation to her body. This causes a constant strain to the muscles of her neck.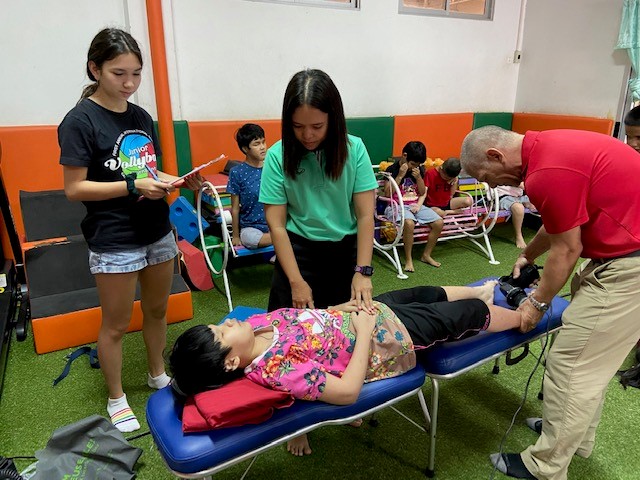 Dr. Mark is working on Pepsi's feet to improve her mobility. Nikki also assists Dr. Mark in treating these children. Here Nikki is taking notes so Dr. Mark can keep track of the Children's progress. Dr. Mark feels it is impotant for his daughter to have experience with helping others less fortunate than her so she can have a greater  appreciation for how blessed she is to have been born into this world without any of the disabilities these kids have to live with.
Many of these kids have trouble with their posture. They can't stand fully upright. In the pictures below, Dr. Mark is working on getting these kids to stand up straighter.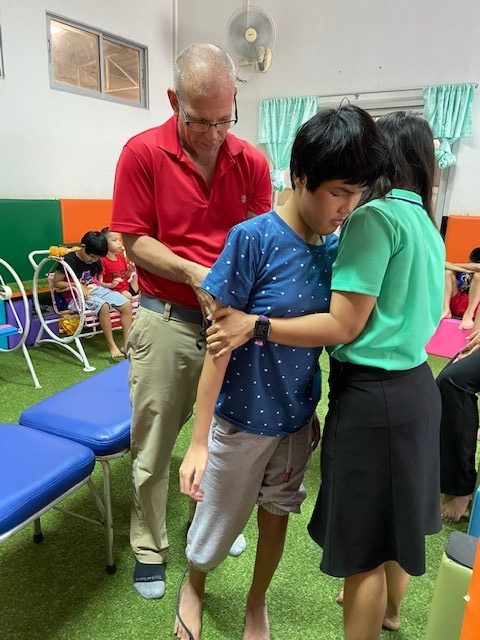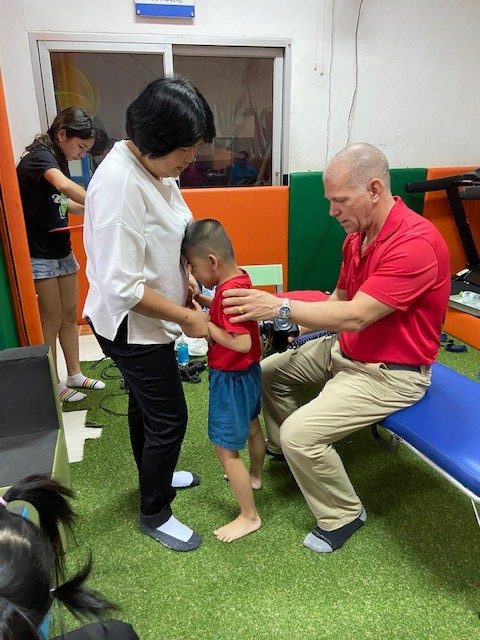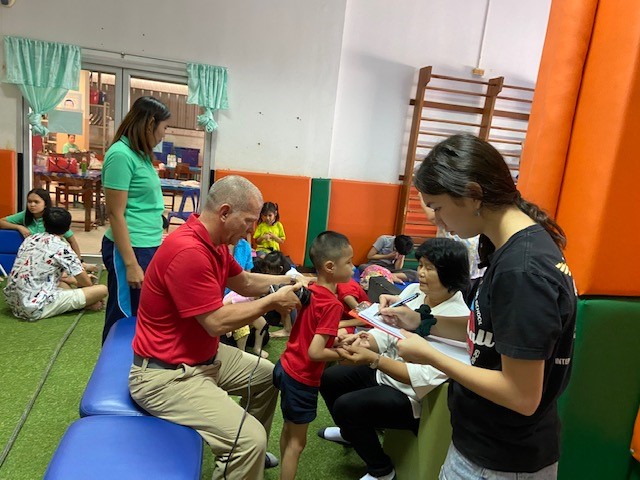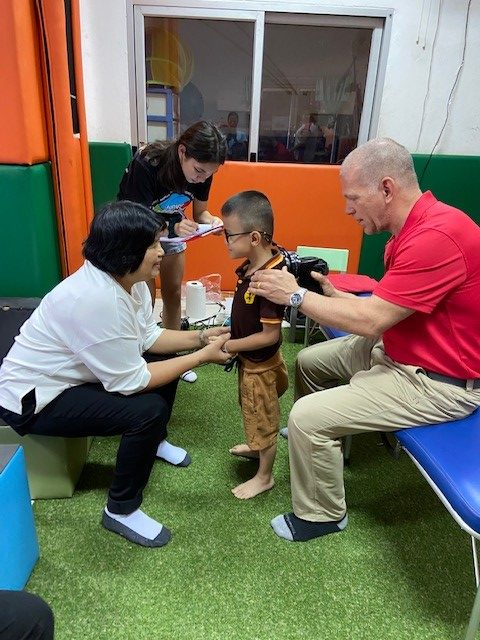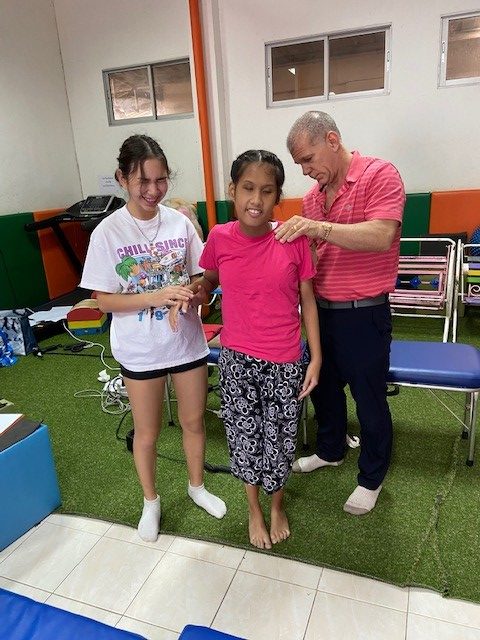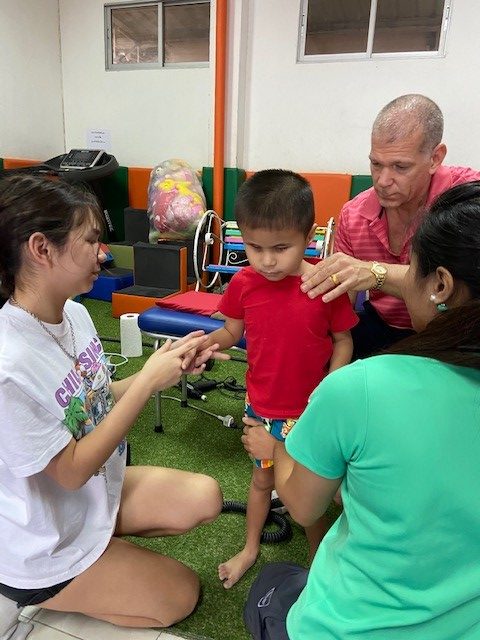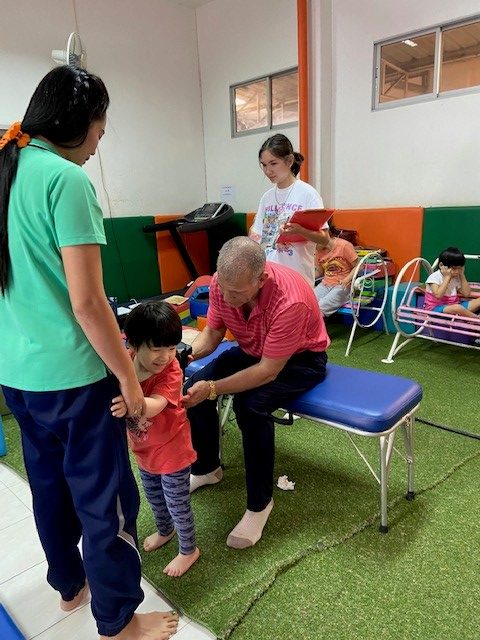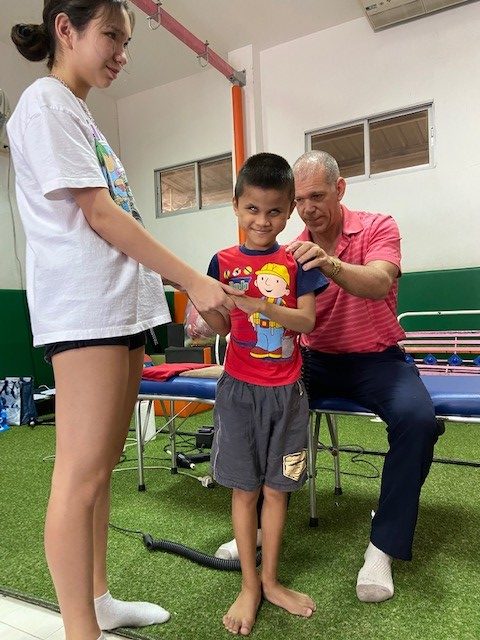 Some of the kids have problems with there arm and hands as well (see below).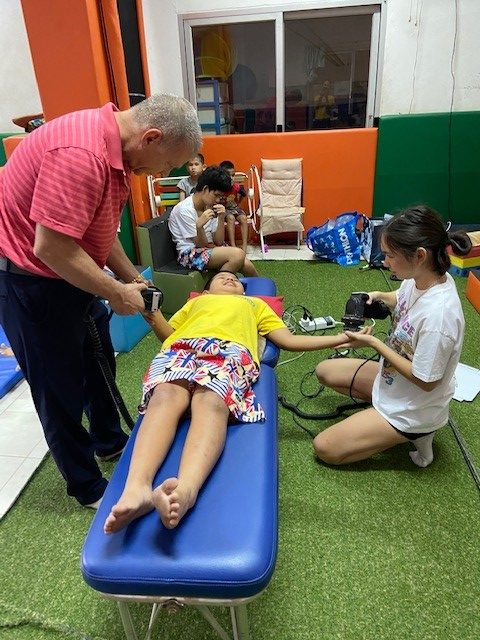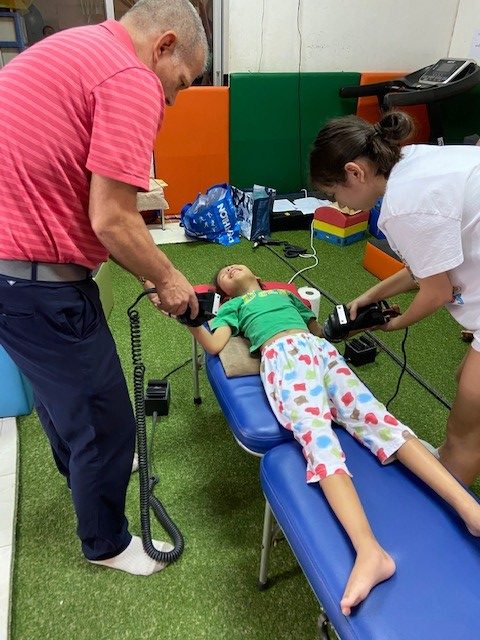 Many of these children have chronic muscle tension in the muscles of the neck. They often have difficulty holding their head in a neutral position because of their blindness. They often hold their head in a forward position causing the muscles of the neck to have to work harder. Releasing the muscles in their neck muscles brings great relief to many of these kids. Below are some of the kids with chronic tension in the muscles of the neck.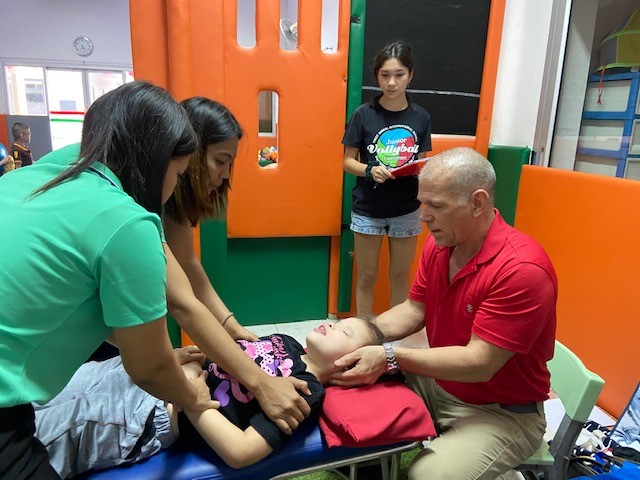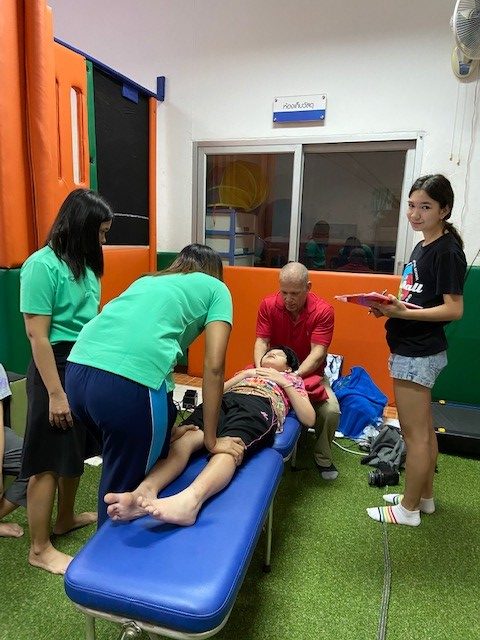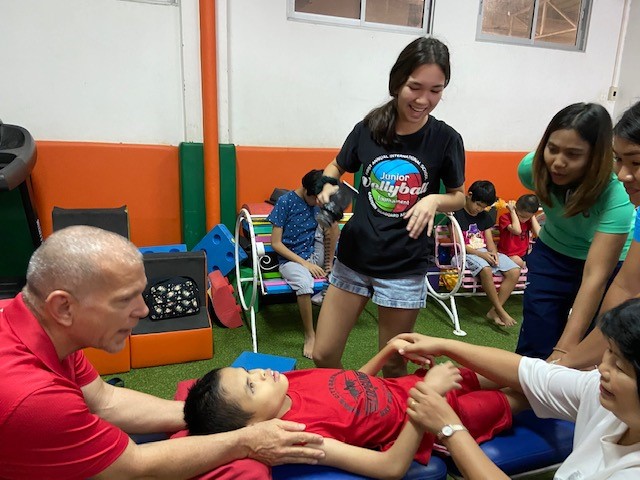 It has been said that, "A family that prays together, stays together". I believe that a family that "volunteers together, stays together". Our volunteer work has been a great bonding activity for our family.
There are approximately 80 children living at this home. Most of them are blind and disabled in other ways as well. They come from poor families who did not have the resources to properly care for them. Some of the kids are pictured above eating lunch. The charity needs donations for all the basic necessities of taking care of the kids.
Dr. Mark collects money for the charity through donations his patient's make with a collection box at his clinic.